Hello everyone! Welcome back to the Alhambra Hotel Blog. Here are the latest London events happening near the Alhambra Hotel during December and not to be missed!
Hyde Park Winter Wonderland: Hyde Park until Sunday January 5 2020
Christmas family fun aplenty with a huge ice rink, two circuses, an observation wheel and the Magical Ice Kingdom, plus themed bars for the grown-ups. Entry to Winter Wonderland is free, and you can head along for cheerily-lit fairground rides, a child-friendly Santa Land (including Santa's grotto) and quaint Christmas markets. It's a real treat for anyone wanting to get into the festive spirit. Other highlights of Hyde Park's annual Christmas treat include circuses and the biggest outdoor rink in the UK.
Best Christmas lights in London:
See the city at its most sparkly once London switches on its Christmas lights for 2019. Until Sunday 5th January 2020.
1. Oxford Street Christmas Lights
You know Christmas is coming when Oxford Street is transformed by sparkly, glowing lights. This year, for the first time in six years, the lights are having a complete overhaul. The area is lit with 27 LED 'light curtains' which will be draped down the length of the street and made up of a total of 222,000 lights.
2. Carnaby Christmas Lights
Carnaby Street's Christmas lights are always some of the most fabulous in town and this year is no different. Not only will they make the shopping street look even prettier for the festive season, the new installations are also spotlighting (ahem) one of the pressing issues of our times.
This year Carnaby has collaborated with ocean conservation charity Project 0 for this sustainable display. Expect dazzling underwater scenes representing areas of the ocean in need of conservation, from floating kelp 'forest' and bright pink coral to the deep sea featuring 5-metre long whale that blows bubbles, giant clusters of jellyfish and 200 illuminated vampire squid. What's more, it's all been made using recycled and reusable materials including repurposed fishing nets, 500m of post-use bubble wrap and over 1,500 recycled plastic bottles.
3. Covent Garden Christmas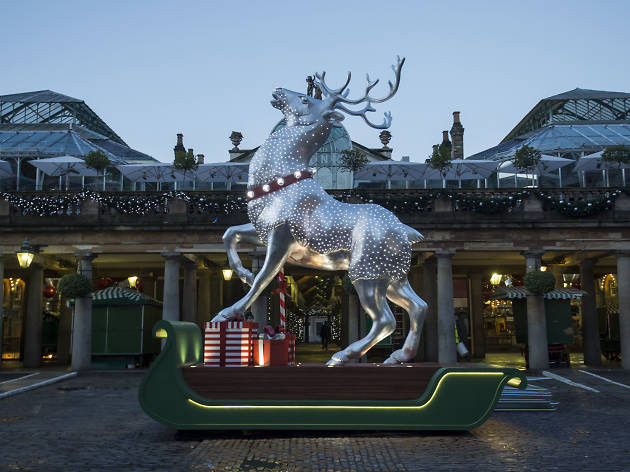 Covent Garden's cobbled piazza and market buildings are even more irresistible at this time of year. Get ready for another huge hand-picked Christmas tree glowing with 30,000 festive lights, 115,000 lights sparkling across the Piazza and its adjoining streets and the usual big reindeer sculpture.
New Year's Eve in London: 31st December 2019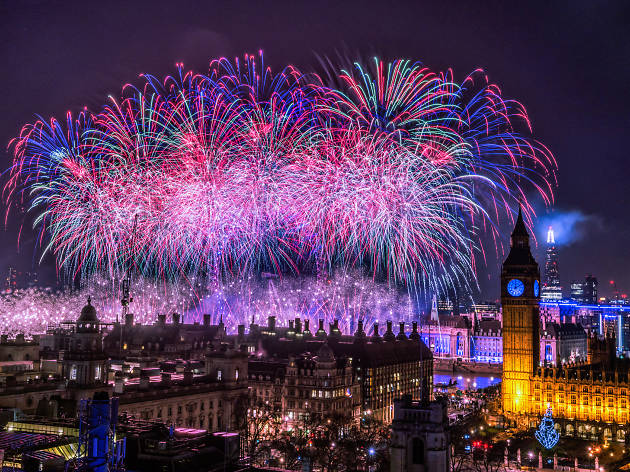 New Year's Eve in London means you're faced with some choices. Sometimes there's so much choice, in fact, that you end up spending the night indoors with a few loved ones and plenty of booze. While we've all been there, London boasts loads of great New Year's Eve events that should coax even the most reluctant NYE fan out of the house this year.
Feel like dancing the night away at a spectacular soirée or spending the evening in one of London's famous attractions? Or maybe all you're after is a good old-fashioned firework display?
The magnificent fireworks display that showers the Thames with light each New Year's Eve is back for 2019. The impressive display will feature more than 12,000 fireworks.
And there you are!
From all the team that makes it happen at the Alhambra Hotel…wishes of a Merry Christmas and a Happy New Year! See you all in 2020.
Bruno Cabral -Manager