Hello everyone! Welcome back! It has been a while… First of all apologies for the temporary technical fault with the website. I am happy to confirm that the problems have now been sorted and we are back in business again. Great News! We have recently introduced a MOBILE FRIENDLY WEBSITE making it easier to reserve accommodation and to navigate on the website.
Easter Bonanza at the Alhambra Hotel
From 30th March till 13th April 2018
Up to 30% Off Discount
Includes Weekdays and Weekends
Subject to availability
Book here Now!
Please note that the discounted rates are already reflected on the Live Reservation System!
Now, here is the list of my favourite events in London during the month of April: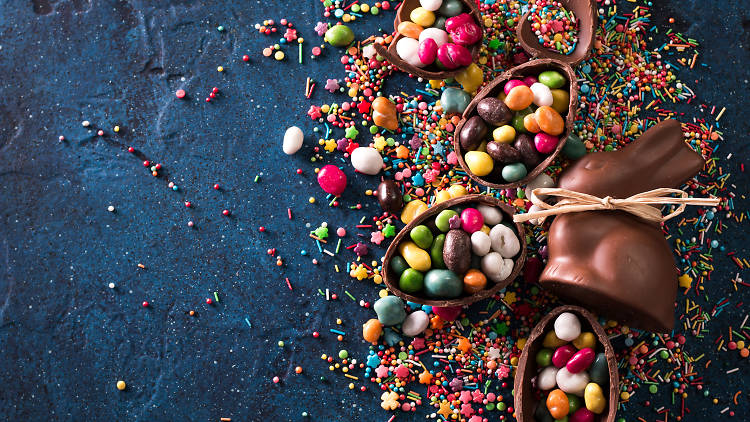 1. Easter weekend in London, 30th March till 2nd April
There's a lot to like about Easter in London – two whole days off, gratuitous chocolate consumption and if we're lucky, some springtime sunshine. You will be spoilt for choice as to how you spend the year's first bank holiday, from spring fairs, to wild nights out, to giant Easter Egg hunts.
Easter Sunday falls on April 1 2018, but there's plenty of Easter-related antics on Good Friday and throughout the weekend in London (Friday March 30 – Monday April 2 2018). Whether you want to spend the weekend clinking glasses, plunging into piles of chocolate eggs or strolling through London in bloom, we've put all the best eggs in one basket for you.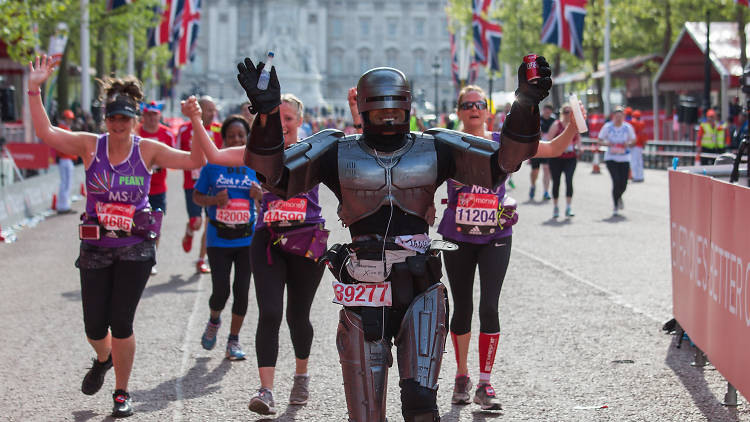 2. London Marathon, 22nd April
With its cheering crowds and fancy dress fundraisers, the London Marathon is our very own world-famous running race. Covering 26.2 miles and shutting down roads left, right and centre, it takes over the city for one weekend every April. Here's all you need to know about running the London Marathon 2018, whether you're a road-pounding-pro or a newbie in a Disney costume.
What is the London Marathon?
Attracting professionals, celebrities and some truly impractical outfits, the London Marathon is a 26.2 mile race around the streets of London. One of the key London events in spring, it attracts just as many supporters as participants, and the atmosphere on the day is something truly special. Those who'd like to run can enter by ballot or take up a fundraising place via their favourite charity.
Where is the London Marathon?
The route starts south of the Thames and passes through Greenwich before crossing the river over Tower Bridge. It then continues through central London before finishing in glory in front of Buckingham Palace.
3. Vintage Classic Car Boot Sale, 28-29th April, Kings Cross, Granary Square
Calling lovers of all things vintage: Classic Car Boot is back at Kings Cross and bigger than before!
Hemingway Design and the Vintage Festival team are back with a weekend of classic cars, London's finest street food wagons, music, performances, street theatre and all manner of vintage fun!
This is not your run of the mill classic car show but a mini festival turning King's Cross N1C into a petrol head and savvy shoppers' paradise.
The weekend line-up
Star of the show is the vintage vehicle display, with over 70 rare hotrods, lowriders, muscles cars, choppers, scooters to custom cars and bikes.
Brand new this year is the ultimate bike bazaar – B Spoke; a collection of urban cyclists, classic and vintage bicycle enthusiasts, custom-built bike builders, independent makers, designers and producers of delicious small-batch goods.
Look out for impromptu musical performances, roaming street theatre, live music and DJs spinning a vinyl-only selection of 40s to 80s tunes.
Browse the collection of vintage fashion, accessories, homewares, collectables and vinyl records. from traders operating from the boots of their vintage vehicles.
Best of Britannia is a pop up marketplace featuring a carefully curated selection of Britain's best.
If vintage-vulturing isn't your thing, then there are plenty of opportunities to dine, drink, dance and do.
Eating and drinking
Bring your appetite for some tantalising street food, coffee, cocktails and craft beer, served from (what else?) a range of vintage vehicles.
Entry to Classic Car Boot is £5 on the door. Visit the CCBS website for details.
Hope you enjoy my information! Please give us your feedback on Facebook …and remember to book directly for best prices! www.alhambrahotel.com
Many thanks
Bruno-Manager