Hello everyone! Welcome back to the Alhambra Hotel Blog February 2019!
February 2019 in London is going to be great. We've said goodbye to January and now London is beginning to brighten up. Use the – slightly – longer days to enjoy the month's brilliant batch of events and celebrations. Get loved-up or celebrate being single on Valentine's Day in London or welcome in the Year of the Pig on Chinese New Year.
Here are our February 2019 highlights:
CHINESE NEW YEAR IN LONDON: 5th -10h February 2019
The Year of the Pig is here in 2019 and, as always, Chinese New Year in London will be one of the most exciting events in February, full of colour, traditional lion dances, live music and a whole lot of dragons. The start of the Chinese New Year begins on Tuesday February 5 2019 but the main London celebrations fall on Sunday February 10th.
Welcome in the 'Year of the Pig' at this massive Chinese New Year celebration which will fill most of the West End with music, acrobatic and activities. Dragon and lion dances will kick things off on Charing Cross Road at 10am, shimmying down through the streets to China Town. At noon, Trafalgar Square's main stages will spring into action with traditional dance shows, contemporary hip-hop acts and Chinese performers.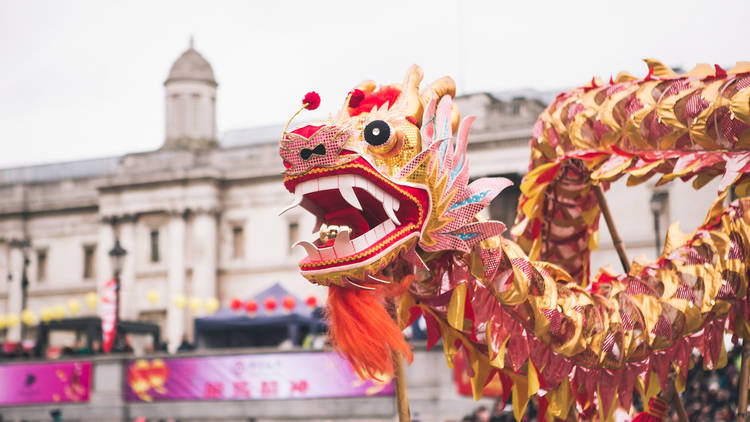 VALENTINE'S DAY IN LONDON: 14th February
Prepare to get loved-up because it's the most romantic time of year again. That's right, it's Valentine's Day in London and you're going to fall madly in love with what the city has to offer. It doesn't matter if you're taken or single and ready to mingle, Valentine's Day in London is bursting full of romantic restaurants, soppy spots, Valentine's Day gift ideas, sexy hotels, best bars and dreamy events.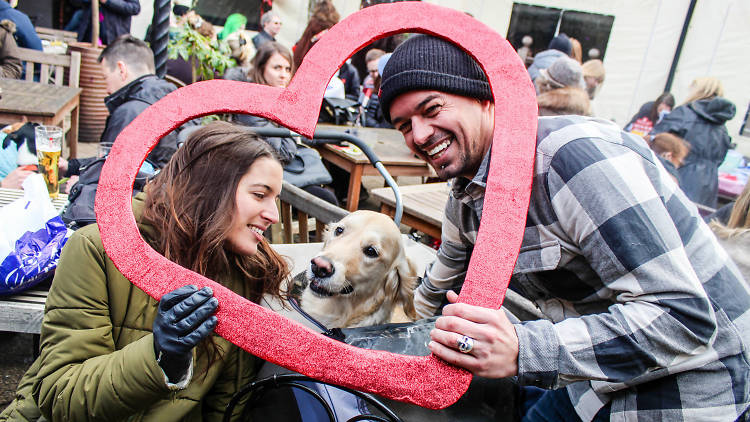 LONDON FASHION WEEK FESTIVAL: 16th -17th February/ The Strand
Got a passion for extremely beautiful (and pricey) fashion? Shop a curated edit of designer collections from over 150 brands, go front row for a show and listen to talks from industry experts so you can get a head start on next season's trends all while swinging your comp tote bag. Fancy.
New for this year is 'London Fashion Week: Insiders' (Feb 16 & 17), which lets fashionistas attend see-now-buy-now catwalk shows, enjoy immersive experiences and gain access to talks with designers and key industry figures.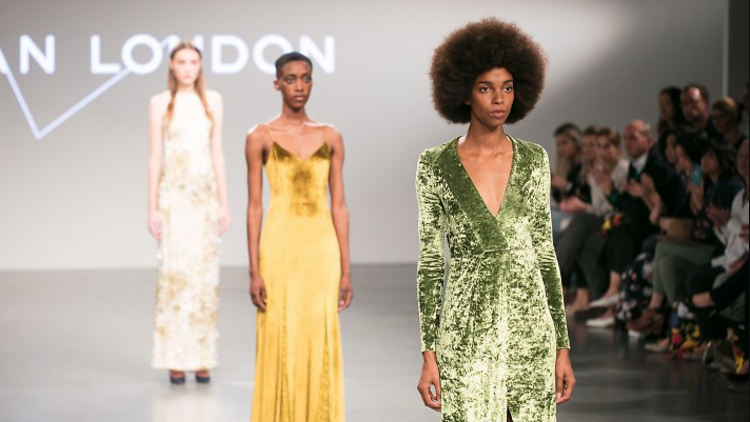 DID YOU KNOW…?
The inaugural London Fashion Week took place in 1984 in a west London car park. Organised by Annette Worsley-Taylor, the event was staged inside white tents beside the Commonwealth Institute in Kensington.
Great Stuff… Hope you have a great February and see you all in March.
As ALWAYS…remember to book directly with us at www.alhambrahotel.com for the BEST rates!
Bruno-Manager