Welcome back everyone! Hope you have been having a great Summer so far… It has been the warmest Summer in London since 1976! We cannot complain…
August month promises a lot and here are my favorite  events happening close to the Alhambra Hotel in Kings Cross, St Pancras.
1. Buckingham Palace Summer Opening: July 30th – September 30th 2018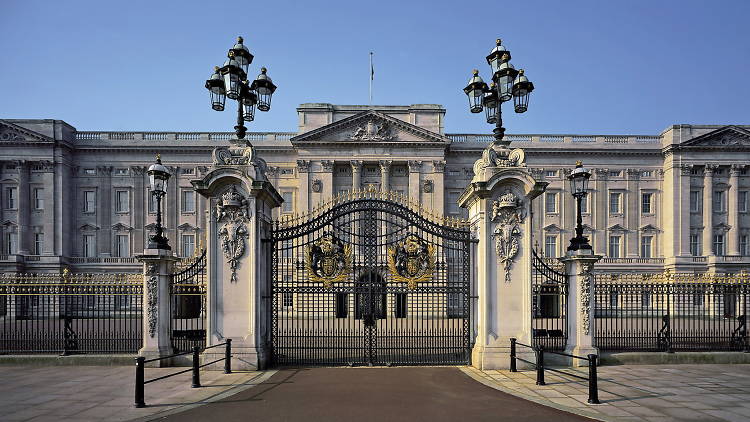 Every summer London's most famous house opens for tours with an accompanying exhibition. Buckingham Palace has 775 rooms, but only 19 of them, the State Rooms, are open to the public. These are the grand spaces, where the Queen hosts receptions and entertains guests. You won't bump into any royals ­– the palace opens for ten weeks only, when the Queen is away – but you will get to wander around the Throne Room and ogle the Ballroom's glittery chandeliers.
2. London Craft Beer Festival: 3rd- 5th August 2018
If you can name us a trio of habits more commonplace in the capital than drinking craft beer, eating street food and getting stuck in an east London backstreet after missing the last train, you win a bottle of beard oil. The London Craft Beer Festival is moving into a bigger, badder venue at Tobacco Dock so you'll have more breathing space in between the 65 breweries you'll be jostling for.
3. Notting Hill Carnival: 26th – 27th August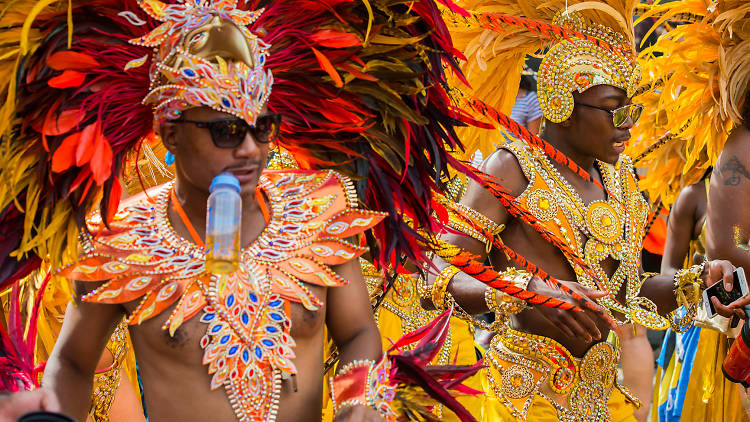 Given that an estimated 2 million people attended last year, Notting Hill Carnival totally deserves its reputation as Europe's biggest street festival. The annual event is a vivid and thrilling specticle that celebrates and showcases London's rich, varied and magnificent multicultural past and present. And for any party lover's, the Carnival weekend is a vital date in the calendar.
Still, the sheer size and excitement of Carnival can be overwhelming, especially if you're unsure of exactly what you should be doing. So, to get totally prepared and ready for the celebrations, don't go anywhere without reading our guide, which includes invaluable information, tips and travel details about Notting Hill Carnival 2018.
What is Notting Hill Carnival?
A yearly celebration of London's Caribbean communities, their culture and traditions, which has been taking place since 1966. The Carnival takes places over two days and features a parade and fantastic live music, including reggae, dub and salsa. There are also 37 static soundsystems, soca floats, steel bands and a whole lot of delicious Caribbean food.
Where does Notting Hill Carnival take place?
The Carnival spreads throughout W10 in West London, with celebrations taking over the areas of Notting Hill (obvs), Ladbroke Grove and Wesbourne Park. The main parade begins on Great Western Road, moving its way along Chepstow Road, before leading on to Westbourne Grove. It then travels down Ladbroke Grove.
When does Notting Hill Carnival take place?
Traditionally, the Carnival takes place on the bank holiday weekend at the end of August. In 2018, the dates of the festivities are 26-27 August. The timings of the parade, which takes place on both days, will be announced closer to the time.
What's the best way to get there?
Travel in the area is usually very disrupted over Carnival. It's worth consulting with our travel guide before you set off so you know how best to plan for your arrival and departure. Keep updated with TFL, too.
4. Alhambra Hotel Information
We would like to inform all guests that due to staff shortage in August, only Continental Breakfast will be served between the 8th August and the 18th August. On the 19th August, normal Breakfast Service resumes.
I look forward to see you all in September but until then please remember to book directly on our website. It is always cheaper and no commission involved.
All the best
Bruno-Hotel Manager