Welcome back everyone! The sunshine is finally here and London is the place to visit during July. Here are my recommended events taking place in London during July:
. RHS Hampton Court Palace: 3rd – 8th July 2018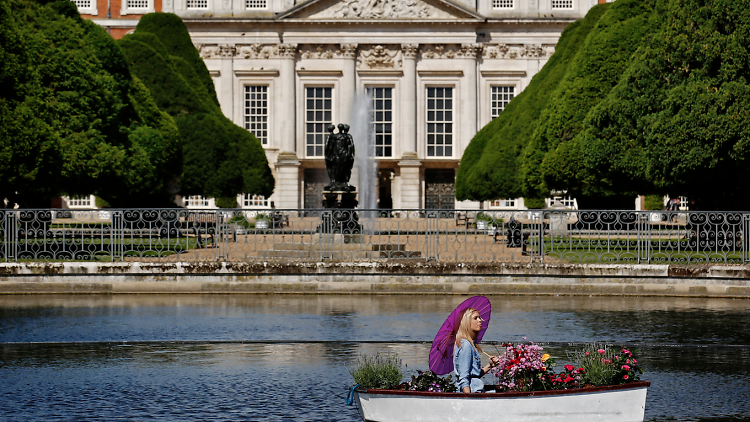 This high-summer flower show is back in the spectacular grounds of Hampton Court Palace. See world-class gardens, explore marquees showcasing work by some of the country's leading designers and nurseries, and pig out on tasty food and drink and get your mitts on all sorts of plants (especially at the final-day sale on Sunday), fresh produce and gardening equipment.
This year, for the first time visitors will be able to walk through a purple meadow full of thousands Verbena bonariensis creating a wonderful display of lilac, lavender and violet sweeping along the Long Water and explore the evolution of plants on earth in 'Evolve: Through the Roots of Time'. There's also a brand new garden category to look at, 'The Lifestyle Gardens', which will feature patches designed by up-and-coming female designers.
The show is open to non-members from July 5. On Jul 8 the show closes early at 5:30pm.
. London Pride: 7th – 8th July 2018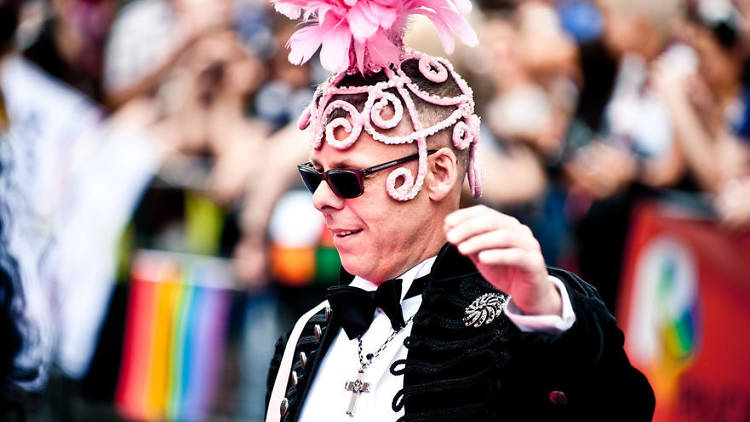 In London, 'Pride' generally refers to the annual Pride in London parade, which takes place on Saturday July 7 this year, with loads of Pride parties happening across London on the same day – as well as gay pride parades in other British cities and all over the world. A huge celebration of LGBT+ identities, history and achievements, the Pride in London fortnight also features more than 60 events over weeks taking place until Sunday July 8.
How long has Pride in London been running?
The first Pride weekend took place in New York in 1969. London got involved two years later when a group of around 200 activists from the UK branch of the Gay Liberation Front marched on central London – though not before a dozen drag queens had staged a 'dress rehearsal' the day before, pursued by police. The first official London Pride was held in 1972, with 2,000 people in attendance. Compare that to 2017, when Pride attracted one million partygoers.
What happens on the Pride parade?
Over 300 groups and floats travel from Portland Place station to Trafalgar Square, where there's a party, music, theatre performances and more camp fun. You'll have to turn up to see what's planned this year though – everything's a surprise until the parade starts.
. Wimbledon Championships: 2nd – 15th July 2018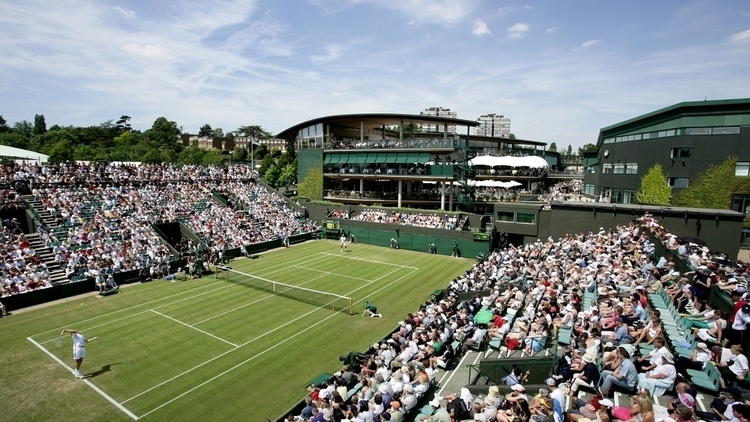 Whether you're in it for the matches or an excuse to make a beeline for a beer garden, Wimbledon is one of London's biggest and most exciting sporting events. The oldest tennis tournament in the world, The Championships attract more than 500,000 spectators every year with its old-school British rules and delightfully tense matches.
Here's everything you need to know about this year's tennis extravaganza.
When does Wimbledon start and finish?
Wimbledon 2018 runs from Monday July 2-Sunday July 15 2018, with the women's final taking place on July 14 and the men's final on July 15. It all takes place in London's gorgeous, leafy SW19. More specifically, in fact, at the All England Lawn Tennis Club, which has been its home since 1877.
. Ride London: 28th – 29th July 2018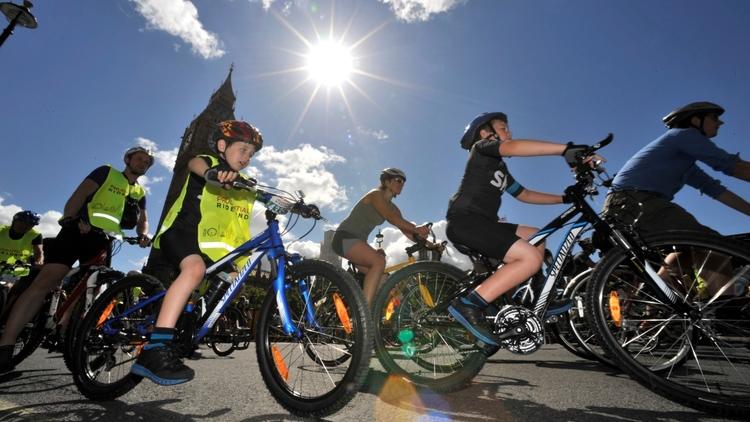 The world's largest festival of cycling returns to the capital. More than 100,000 people are expected to take on eight miles of empty London roads for this weekend feast of cycling aimed at riders of any age and ability. If you're more of a spectator, give your hands and vocal chords a workout by cheering those amateur riders taking part in the 100-mile fundraising challenge and the pros whizzing past in the Grand Prix event. Visit the website for the exact route and registration details.
Timings for this year's event are as follows:
Saturday July 28
9am to 4pm: Prudential RideLondon FreeCycle
5pm to 6:45pm: Prudential RideLondon Classique
7:50pm: Prudential RideLondon Grand Prix
Sunday July 29
5:45am to 5:30pm: Prudential RideLondon-Surrey 100
9am to 1pm: Prudential RideLondon-Surrey 46
2:30pm to 5:30pm: Prudential RideLondon-Surrey 19
1:40pm to 6:20pm: Prudential RideLondon-Surrey Classic
And there you are! Lots of things to do and to visit during July!
Please remember to always book direct at the Alhambra Hotel. It is always cheaper as there is no commission involved! Remember to visit us at our official website www.alhambrahotel.com
See you all in August! Until then have a lovely Summer…
Bruno-Manager