Welcome back everyone!
August in London is teeming with fantastic events, cultural happenings and things to do. Take advantage of the sunny weather (fingers crossed) by heading out into London's great outdoors, eating alfresco at one of London's best rooftop restaurants and sinking a cocktail or two at one of these bars with a view. Don't forget to hit up Europe's biggest street party Notting Hill Carnival or bag a seat at the BBC Proms at the Royal Albert Hall. Here is my guide of the best events happening near the Alhambra Hotel in Kings Cross:
NOTTING HILL CARNIVAL 2019: 24th until 26th August 2019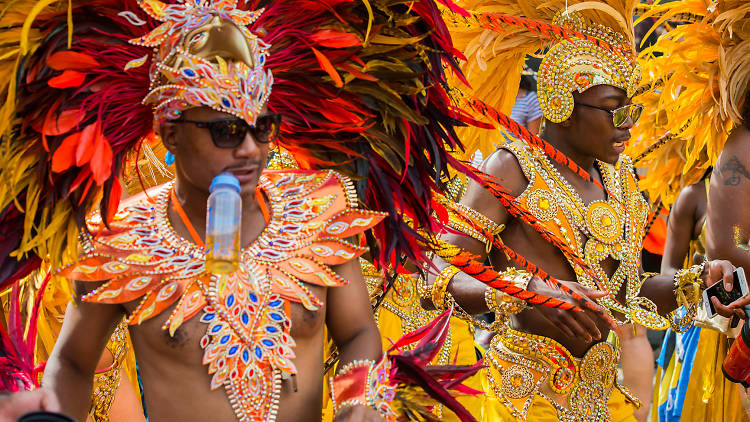 Given that an estimated two million people attended last year, Notting Hill Carnival totally deserves its reputation as Europe's biggest street festival. The annual event is a vivid and thrilling spectacle that celebrates and showcases London's rich, varied and magnificent multicultural past and present. And for any party lovers, the Carnival weekend is a vital date in the calendar.
Still, the sheer size and excitement of Carnival can be overwhelming, especially if you're unsure of exactly what you should be doing. So, to get totally prepared and ready for the celebrations, don't go anywhere without reading our guide, which includes invaluable information, tips and travel details about Notting Hill Carnival 2019.
What is Notting Hill Carnival?
A yearly celebration of London's Caribbean communities, their culture and traditions, which has been taking place since 1966. The Carnival takes places over two days and features a parade and fantastic live music, including reggae, dub and salsa. There are also 37 static sound systems, soca floats, steel bands and a whole lot of delicious Caribbean food.
Where does Notting Hill Carnival take place?
The Carnival spreads throughout W10 in West London, with celebrations taking over the areas of Notting Hill (obvs), Ladbroke Grove and Westbourne Park. The main parade begins on Great Western Road, moving its way along Chepstow Road, before leading on to Westbourne Grove. It then travels down Ladbroke Grove.
When does Notting Hill Carnival take place?
Traditionally, the Carnival takes place on the bank holiday weekend at the end of August. In 2019, the dates of the festivities are 25-26 August. The timings of the parade, which takes place on both days, will be announced closer to the time.
What's the best way to get there?
Travel in the area is usually very disrupted over Carnival. It's worth consulting with our travel guide before you set off so you know how best to plan for your arrival and departure. Keep updated with TFL, too.
Should I take the kids to Carnival?
Lots of people take their kids to Carnival, especially on Sunday's 'Family Day', which is traditionally a little quieter than Monday's party. Of course, it's worth preparing your day so that you and your little ones can have the best time possible. We'd recommend arriving early to beat the crowds and definitely bring travel potties where appropriate, as the queues for the toilets can be unforgivingly long.
COVENT GARDEN COOL DOWN: Covent Garden Piazza, 22nd to 26th August 2019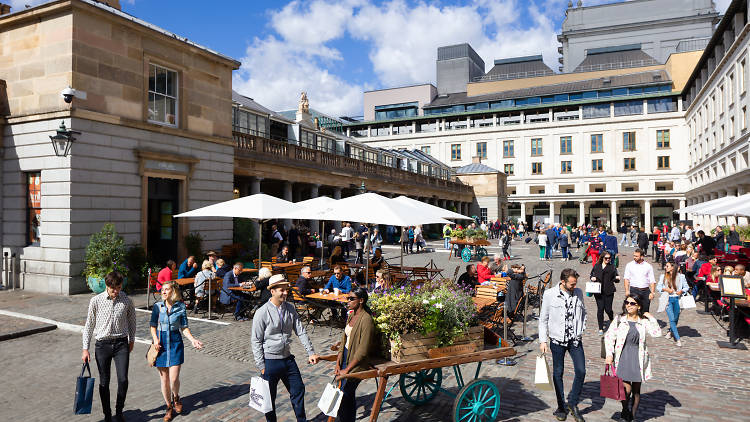 Need a way to cool off this bank holiday weekend? Head down to Covent Garden's Piazza for a four-day festival of all things ice cream. Alongside your standard flavours, there will also be some fruity concoctions – including fruit and vegetable mixes inspired by the site's heritage. And, if you want to add some alcohol to proceedings, there will also be frozen cocktails to enjoy in the sun.
Enjoy your London visit and see you all back in September!
Remember to book direct with us at www.alhambrahotel.com for best value!
All the best
Bruno – Manager