Hello everyone! Little did we know at the beginning of the year that life still wouldn't be back to normal, but here we are. It has been tough! Please remember that the Alhambra Hotel has special Weekly, Monthly and Quarantine rates until March 2021. Check our website now for more details!
Despite our new normal surroundings, November in London is still brimming with plenty of events and things to do. See out the beginning of winter in some of the capital's best pubs. Bonfire Night may be basically cancelled this year, but November in London is also the month of when the festive season really starts to get going. Hyde Park's beloved Winter Wonderland may not be taking place this year, but the equally wonderful festive classic Christmas at Kew is still going ahead as are the annual city-wide Christmas lights and festive markets.
Here's your guide to the best events and things to do, in November in London 2020.
1. Christmas at Kew Gardens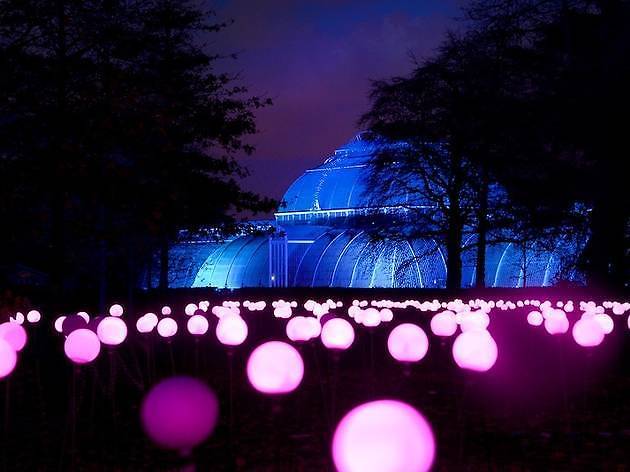 Kew Gardens' Christmas trail is the flashing neon light at the end of the long, dark tunnel we call 2020. It's been confirmed that the mega-popular (ie, book in good time) illuminated path through the darkened gardens will be returning this November. The new Christmas trail at Kew gives visitors a chance to see the world-famous Royal Botanic Gardens under twinkling illuminations and the ever-so-comforting glow of Christmas neon.
Running in the evenings from November 18 until January 3, the new Christmas trail at Kew gives visitors a chance to see the world-famous Royal Botanic Gardens under twinkling illuminations and the ever-so-comforting glow of Christmas neon.
2. Ice Skating in London
Christmas is not cancelled. There will still be Christmas lights, there will still be seasonal music played two months too early, and there will be skating, damn it, even if it's on a sparsely populated, socially distanced rink.
3. Christmas Lights in London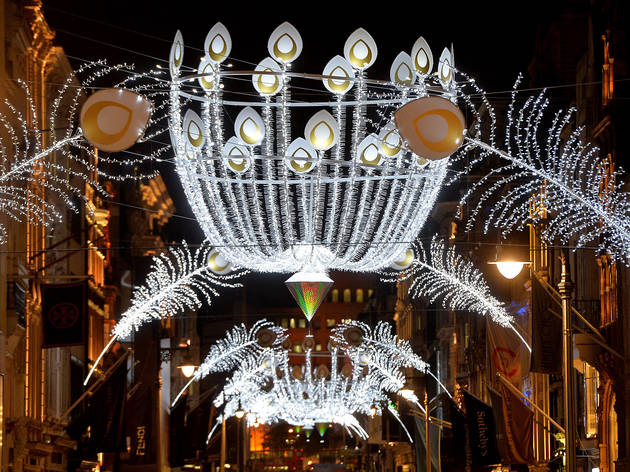 London is positively sparkling thanks to its festive facelift in the build-up to Christmas, as the city gets decked out with enough LEDs to give even Las Vegas a run for its money. Whether you're making an excursion to one of capital's many Christmas markets and fairs, planning to slip and slide like Torville and Dean at one of London's many ice rinks, or even doing a spot of shopping at one of London's best Christmas shops, make sure you take a detour to one of the truly spectacular illuminations lighting up our city. Don't expect the usual big switch-on events this socially distanced season, but do expect light trails and illuminations in the sky to help get into the spirit of London's weirdest Christmas yet. Even if it's different this year, it's still sure to be lit. And we all deserve a bit of sparkle in our lives after the year we've had!
4. Christmas Markets and Fairs In London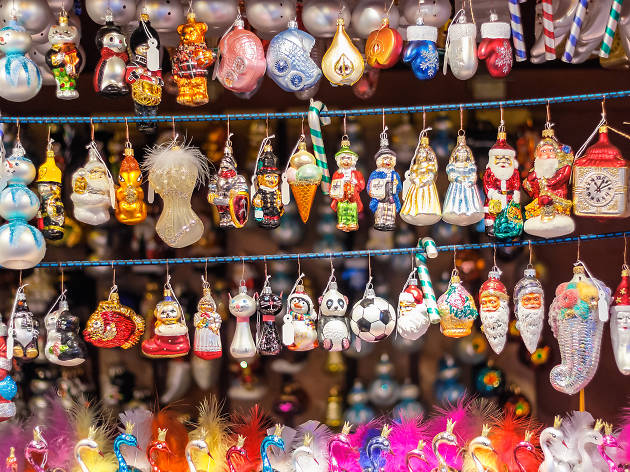 Prepare to find all you want for Christmas at London's brilliant Christmas markets. Whether you're looking for festive food, traditional decorations, cutting edge arts and crafts or just shopping for a last-minute present, the capital's selection of yuletide sales are here to help.
This year, independent shops and local makers and creators need your support more than ever, so show your support while picking up thoughtful gifts for family and friends in the bargain. From traditional German-style chalet markets and full-scale events with top-notch entertainment to after dark sales full of twinkling lights and alternative artisan stalls filled with treats from local makers, you won't be short of Christmas present inspiration in the capital.
And there you are…
I hope you find this information useful. As always please remember to book directly on our website for the best prices.
See you all in December!
Bruno-Hotel Manager