Good morning everyone!
Here are the latest exciting new offers from the Alhambra Hotel in London:
***NEW*** Weekly and Monthly Rates: Until 31st March 2021
September is here and so are the Savings. Fantastic limited offer until 31st March for Weekly ( Minimum 7 days ) and Monthly stays ( Minimum 30 days ). Savings of up to £70% rack rates. Why reserve at the Alhambra Hotel in St Pancras, Kings Cross?
.  Great Location, right next Kings Cross Station and St Pancras International
.  Private and safe accommodation
.  24 Hour Concierge Reception
.  Highly recommended on TripAdvisor
.  Rooms are Fully Serviced 1 x per Week ( Minimum stay of over 7 days applies )
. Private Ensuite Facilities ( Shower and Toilet Inside Room )
.  Rooms are Fully furnished, Clean,  with a Friendly service and a family feel atmosphere
.  No deposit required
.  No utility bills to pay
.  Broadband Wi-fi
.  Payment can be made WEEKLY or MONTHLY
September in London isn't just the damp end of summer. The sun is still out so there's still time to enjoy London's great outdoors, have a peep in the city's secret green spaces, and head on a scenic walk around the capital. Many of the events and things to do that would usually be taking place in September in London have been postponed and cancelled to ensure safety. Here are my recommended things to do in September:
1. CHISWICK FLOWER MARKET – OPENS FROM 6TH SEPTEMBER 2020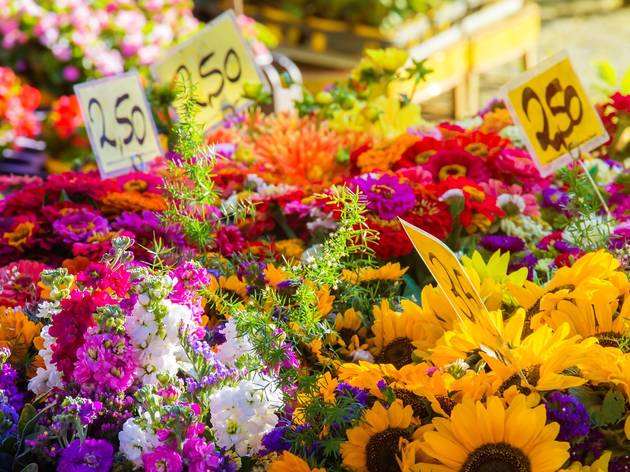 Have we got some blooming lovely news for you? As of September, London will have one more place to add to its bouquet of weekend markets. Chiswick Flower Market will be the first new flower market to open in London in 150 years. Launching on Sunday September 6 on Chiswick High Road, it will return once a month to the west London neighbourhood.
Organisers have said that they want to create 'the Columbia Road of west London'. A total of 20 stalls – with a one-way system in place for social distancing – will be set up outside the police station from 9.30am to 3pm, ready to sell bouquets, bedding plants, succulents, grasses and specialty specimens for your garden or home.
The market will take place on the first Sunday of each month and will occupy Old Market Place – just a five-minute walk from Turnham Green station – with its entrance on the corner of Devonshire Road. It's being set up by a team of local businesses as well as the people behind The Chiswick Timeline, The Chiswick Calendar and Abundance London (founders pictured below). Any profits made will be put back into the market and into Chiswick High Road.
2. LONDON DESIGN FESTIVAL- 12TH -20TH SEPTEMBER 2020
The London Design Festival returns in 2020 for its eighteenth year. The nine-day festival usually takes place over many different events and installations across the capital. You can expect things to look very different this year, but the fest will still be doing its best to bring remarkable design both old and new to a vast London audience. Please visit the official website for more details https://www.londondesignfestival.com/
3. LONDON'S PRETTIEST WALKS – THIS MONTH WE RECOMMEND … THE LINE

Combine a mooch around East London with a healthy dose of culture and walk 'The Line' – a route that runs from Queen Elizabeth Olympic Park to the Greenwich Peninsula. As London's first contemporary art walk, you'll spot all kinds of installations and sculptures along the way. Start your amble south of the river at North Greenwich where you'll see Alex Chinneck's upside down electricity pylon sculpture and Thomson and Craig's Here signpost.
Then take the Emirates Air Line to the Royal Docks and the DLR from Royal Victoria to Star Lane (changing at Canning Town), where the walk picks up again. You'll pass Joanna Rajkowska's wonderous Hatchling sculpure before up towards Stratford.
And there you are! We look forward to see you all in October. Until then… look after yourselves!
Bruno- Hotel Manager