Welcome back everyone! Summer is in full swing in London and, with so much to see and do, it is difficult to make the best choices.
To help you make a decision, here are my favourite events happening around London during the month of July:
Pride in London Parade: Saturday 6th July 2019
LGBT+ communities take over London's streets for a massive celebration of love in all its forms
London's getting its annual helping of rainbow flags, fun-loving crowds, and LGBT+ spirit with the Pride in London Parade on July 6 2019. This year's event will boast hundreds of floats and walking groups from across the LGBT+ spectrum, which will march through the heart of London from 12pm onwards. You can register to march, as a group or as an individual, here.
The day will culminate in a big party in Trafalgar Square, with a line-up of pop-tastic entertainment. And all day long, Soho Square and the surrounding streets will be filled with members of the LGBT+ community and allies gathering to celebrate (and continue) the battle for equal rights.
Museum of the Moon: Natural History Museum/ Until Sunday September 8th 2019 
Wimbledon Tennis Championships: 1st till 14th July 2019/ All England Lawn Tennis Club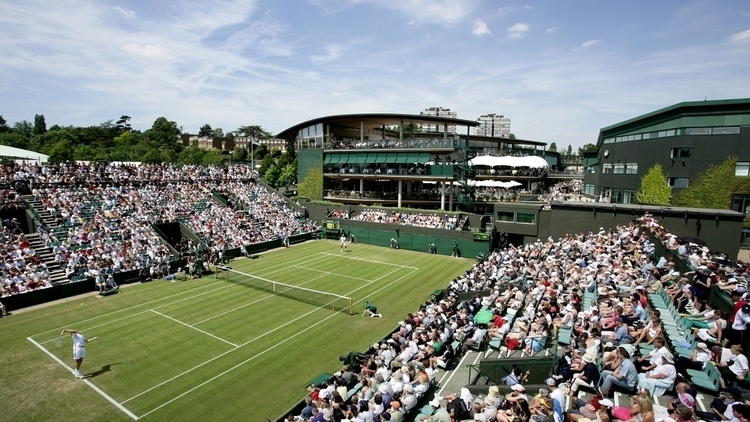 Whether you're in it for the matches or just to make a beeline for the nearest beer garden, Wimbledon is one of London's biggest and most exciting sporting events. The Championships are the oldest in the world and attract more than 500,000 spectators every year thanks to its old-school British rules and delightfully tense matches.
Here's our guide to everything you need to know about this year's tennis extravaganza.
When does Wimbledon start and finish?
Wimbledon 2019 will run from Monday July 1-Sunday July 14 2019. It all takes place in London's gorgeous, leafy SW19, or more specifically, the All England Lawn Tennis Club, which has been its home since 1877.
And there you are…
My favourite events near the Alhambra Hotel, St Pancras, not to be missed…
See you all in August!
Bruno-Hotel Manager