Hi everyone! April is here and London comes back to life with lots of events happening around the city. Here is a list of my favourite events, not to be missed:
1. LONDON FLORA MARATHON -24TH APRIL 2016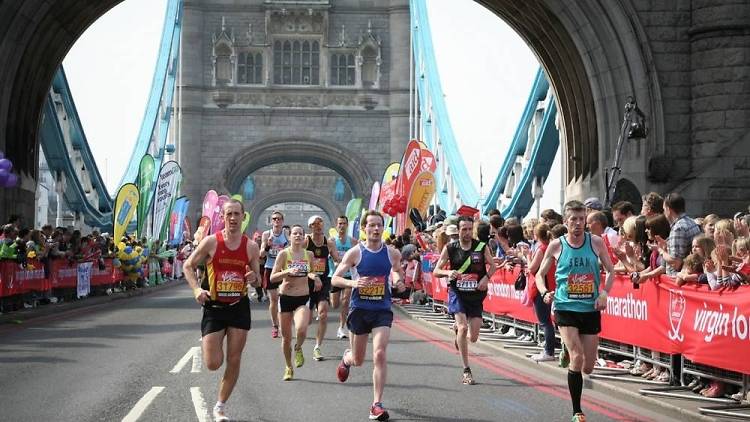 With its cheering crowds and fancy dress fundraisers, the London Marathon is our very own world-famous running race. Covering 26.2 miles and shutting down roads left, right and centre, it takes over the city for one weekend every April. Here's all you need to know about running the London Marathon 2016, whether you're a road-pounding-pro or a newbie in a Disney costume.
When is the London Marathon?
This year's marathon takes place on Sunday April 24 2016.
What is the London Marathon?
Attracting professionals, celebrities and some truly impractical outfits, the London Marathon is a 26.2 mile race around the streets of London. One of the key London events in spring, it attracts just as many supporters as participants, and the atmosphere on the day is something truly special. Those who'd like to run can enter by ballot or take up a fundraising place via their favourite charity.
Where is the London Marathon?
The route starts south of the Thames and passes through Greenwich before crossing the river over Tower Bridge. It then continues through central London before finishing in glory in front of Buckingham Palace. Check out our spectator route below for more details.
2. VAISAHKI FESTIVAL
Twenty million people worldwide celebrate Sikh New Year, and as many as 30,000 of them have attended the London festivities in past years. The 2016 edition will see the Vaisakhi festival take place at City Hall and The Scoop at More London for a second year with lots of fun activities taking place. Expect talks, poetry readings and a jam-packed programme of live performances that includes martial arts and folk dance.
3. ST GEORGE'S DAY-23RD APRIL 2016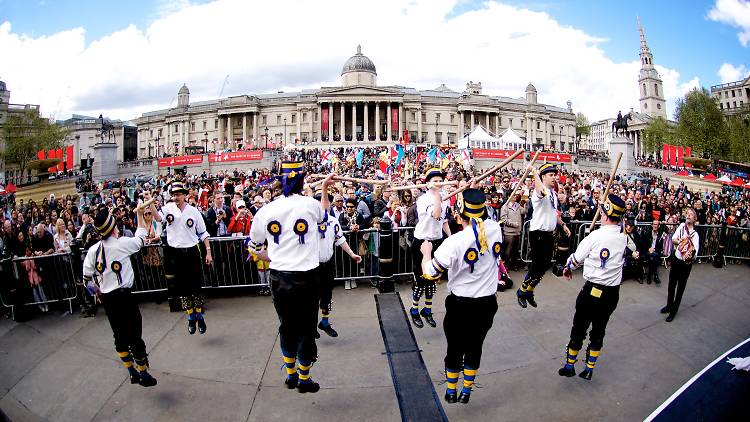 There's a special Shakespearean theme to the Mayor of London's party in honour of St George this year. St George's Day started out in the thirteenth century as a national day of feasting, so look out for the live demos from leading London chefs as well as an English farmer's market and banqueting area. Family games, brass bands, a medieval jousting tiltyard and plenty more silliness will keep you entertained once you've feasted fit to burst.
And here you go, my favorite events for April 2016! Hope you find this information useful.
Remember to visit our Facebook page!
See you in May
Bruno-Manager